To Produce Scaffolding is a heavy-duty work. The welding process is very hot and workers always work in a sweat. That may help explain why welders' wage is relatively high. Thus to find a way to ease down worker's working Intensity is important for Scaffolding factory. The advanced automatic production line can help solve this problem.
Renqiu JINSHI Welding Machine Co., Ltd is the world-leading scaffolding designer and manufacturer. We offer full range of scaffolding machinery, especially for ringlock, cuplock, kwickstage, modular, props, ground props, platform, plank, panel and aluminum formwork.
Please see FULL AUTOMATIC ringlock welding machine as below:
Description: It enables auto feeding, auto spot welding, auto full welding and auto unloading.
Video: https://youtu.be/B5C_Q2iZQ1E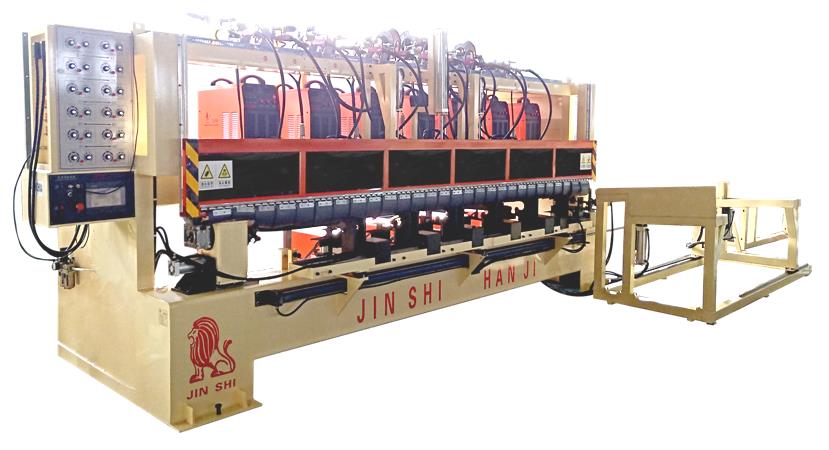 We also have other automatic scaffolding machinery, for more information, pls see www.scaffoldwelder.com. Contact Evelyn at email: jinshiwm01@163.com